The Road I Travel...
I've always said the best thing about being a photographer is the people you meet, and I've been blessed to meet many extraordinary folks. And, quite wonderfully, call them friends. , Sarah pictured here, is a perfect example of that. A few years back I had the opportunity to meet Sarah while doing corporate head shots for the LifeTime Fitness she was a personal trainer at, we hit if off right away with a shared love for the martial Arts.
Now a few years later and I can't even begin to tell you how many photoshoots, we have grown our friendship, and grown our creative talents together. I look forward to many more years of capturing her in my lens.
Sarah (pictured below) featured in a women's shooting add for Triple J Armory.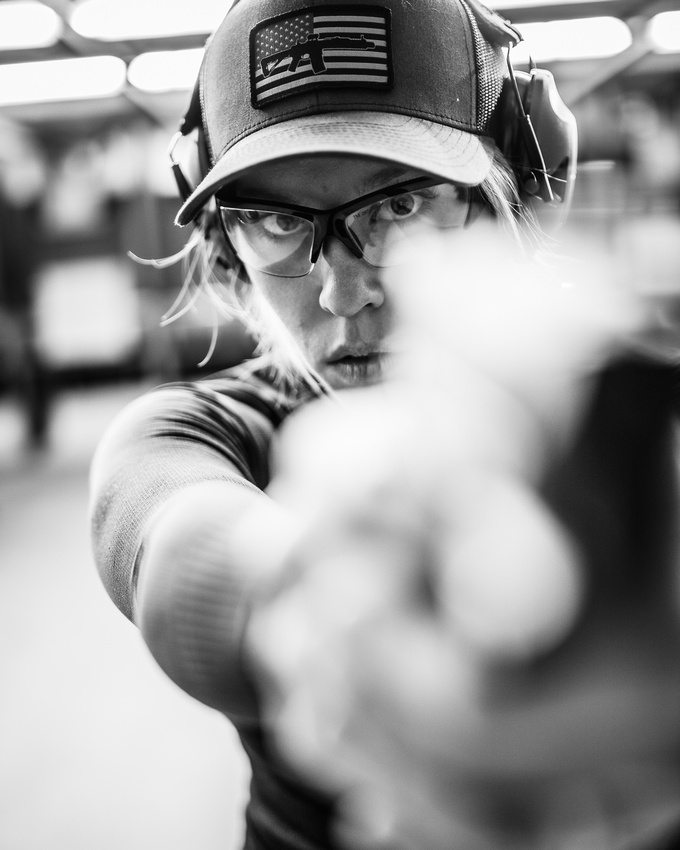 Sarah Tee Triple J ArmorySarah Tee Triple J Armory